STAINLESS STEEL FLAMEPROOF ENCLOSURES SYSTEMS
AND SOLUTIONS FOR HAZARDOUS AREAS
For more than 20 years we have developed,manufactured custom-made and cost effective high-quality enclosures and system solutions for hazardous areas. They are corrosion-resistant stainless steel enclosures which posses good resistance to chemicals.Thanks to their high material quality, they can be used within a broad range of ambient temperatures. These enclosures can be suitable for plant engineering, automotive, transport technology, automation systems, explosion-protected zones,and offshore.
The company QIJUN delivers stainless steel flameproof enclosures and junction boxes on demand according to clients' needs. These stainless steel enclosures and junction boxes are adapted to your specific requirements of installation and assembly, up to the last details.
The company QIJUN designs and manufactures a range of hazardous area stainless steel enclosures that provides comprehensive protection for your applications in industrial environments and in process technology. The product range consists of Ex enclosures, junction & terminal boxes, pressurized, flameproof explosion proof Ex d and Increased safety Ex e enclosures in accordance with ATEX and IECEx for use in potentially explosive areas.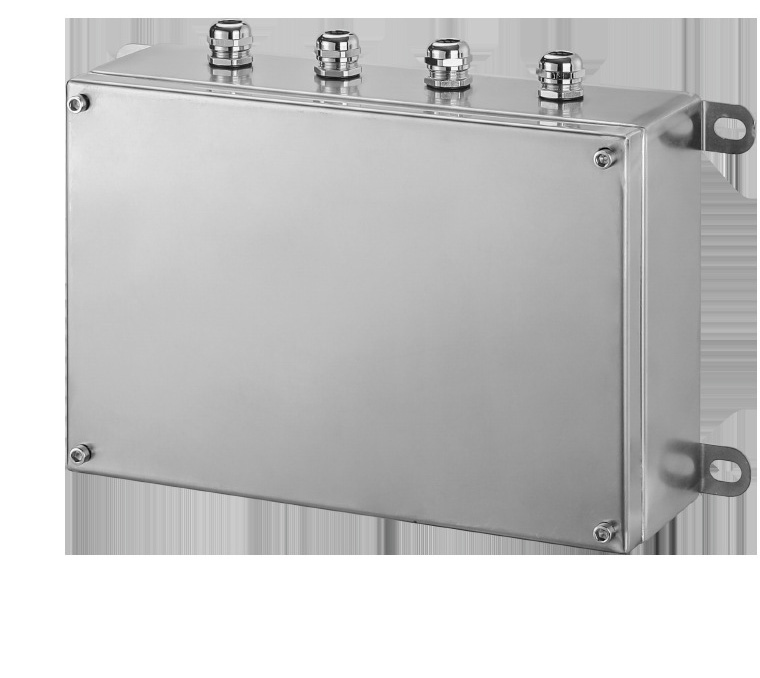 The advantages of stainless steel enclosures
Innovative product range of high-quality stainless steel enclosures as basis for individual terminal & junction boxes
Safe use in extreme conditions, thanks to enclosures made from stainless steel up to 2 mm thick, AISI 316Land AISI 304
Safe use outdoors, thanks to IP66 rating in accordance with EN 60529 and NEMA 4X in accordance with NEMA 250
Reduced assembly and approval effort, thanks to ready-equipped junction boxes
Individual assembly, thanks to the extensive, ex-approved terminal block product range of our company complete system
Upon request, can be equipped with approved controller and interface components
Professional customer support and short delivery times, thanks to our worldwide sales network
Customer-specific enclosure solutions for demanding environment.They are available in many sizes, a wide range of operating elements and monitoring functions can be integrated, such as actuating elements, push-buttons, terminals, transformers, relays, PLC etc.
Our explosion protection stainless steel enclosure solutions are suitable for Zones 1 and 2 in gas areas and 21 and 22 in dust areas, and for protection types Ex e, Ex tb, Ex I, Ex p and Ex nR. If you need custom steel enclosure solutions for hazardous area, please kindly describe your requirements in a simple manner use enquiry form, we will give you the best solution as quickly as possible. Thank you.